I'm always searching for ways to get better organized. One thing that really has become a challenge is keeping my flashers clean and organized as I cycle through various gear. I tried the flasher bags, but have found the hooks get tangled up and at times the Velcro is a pain to deal with when opening/closing. I played around with an idea, which may work well so I thought I would share it with everyone. Perhaps this will get guys sharing their ideas on organizing tackle.
So, I'll attach some pic's so you can see the idea. Essentially the main storage bin is a plastic container on sale at Can Tire for $1.19. We then cut some marine grade plywood to fit the bottom of the plastic bin and drilled 1/4 inch holes 1/2 inch apart so you can insert dowels to hold the flasher upright. A little wood glue and tap in the dowel and you are done.
What I like about this system is when changing out flashers I can simply and quickly drop the old flasher into an open slot and pull out the new one I want to fish. It keeps all the flashers upright so no tangled gear and the flasher can dry out.
Here's some pic's: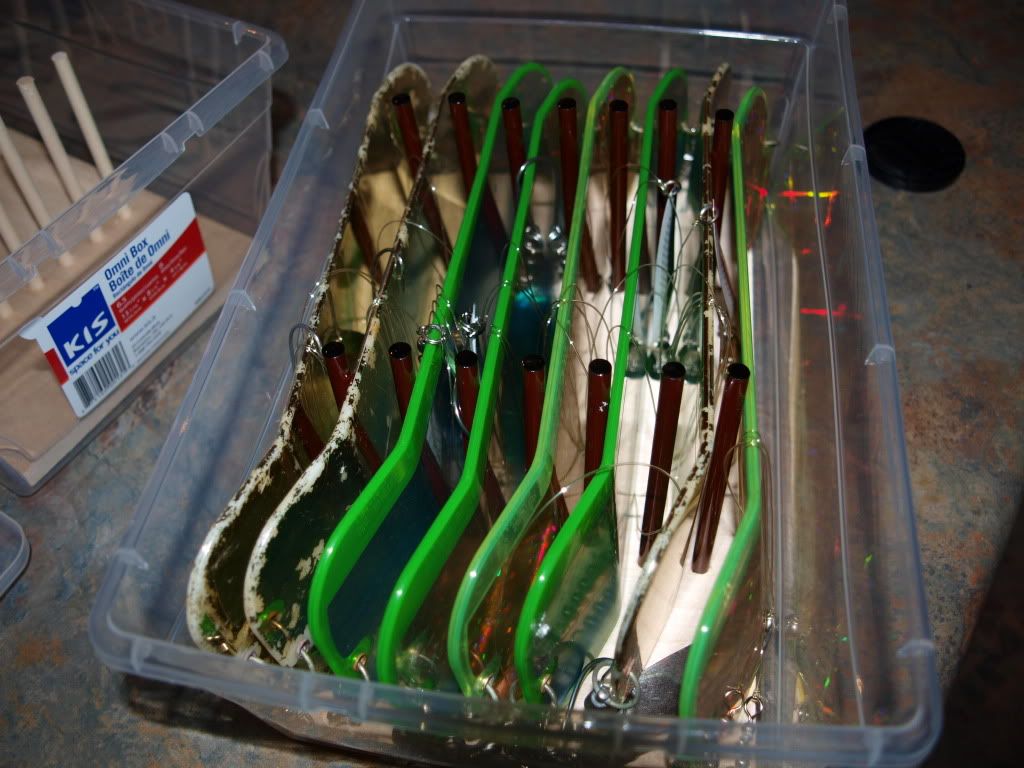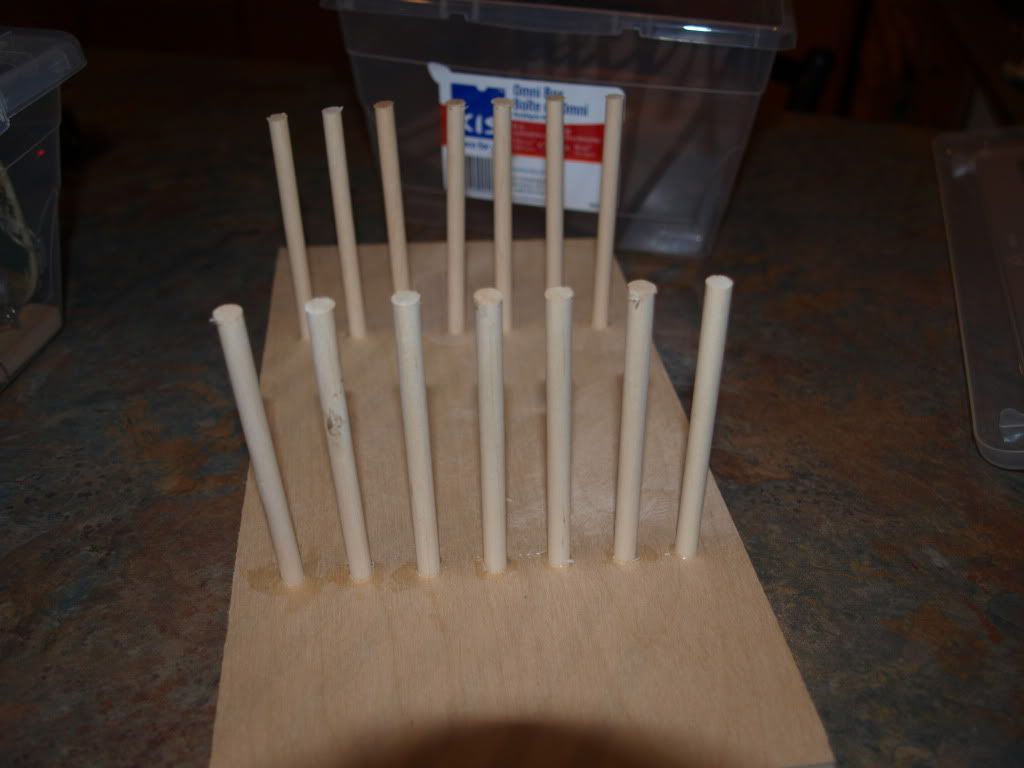 Searun